BSDA Certification Study DVD
Winter / Spring 2017 Edition for 64bit Systems now available. Buy yours today!
Essential tools for your BSD Associate and BSD Professional certification  - all for only $40.00USD (plus shipping and handling).
Here is the complete collection of all four of the BSD operating systems, their applications, and guides in a single handy reference. Simply select which BSD to install from the boot menu on the DVD and you have all the essential tools to prepare for the BSD Associate certification and BSD Professional Lab Exam.
This version of the DVD includes the Qemu and VirtualBox virtual environments, allowing you to install and network all of the four BSDs as guest operating systems on one FreeBSD host. Details for installing and using this virtual environment are available in the accompanying insert.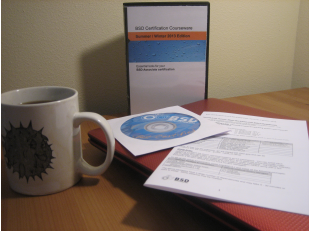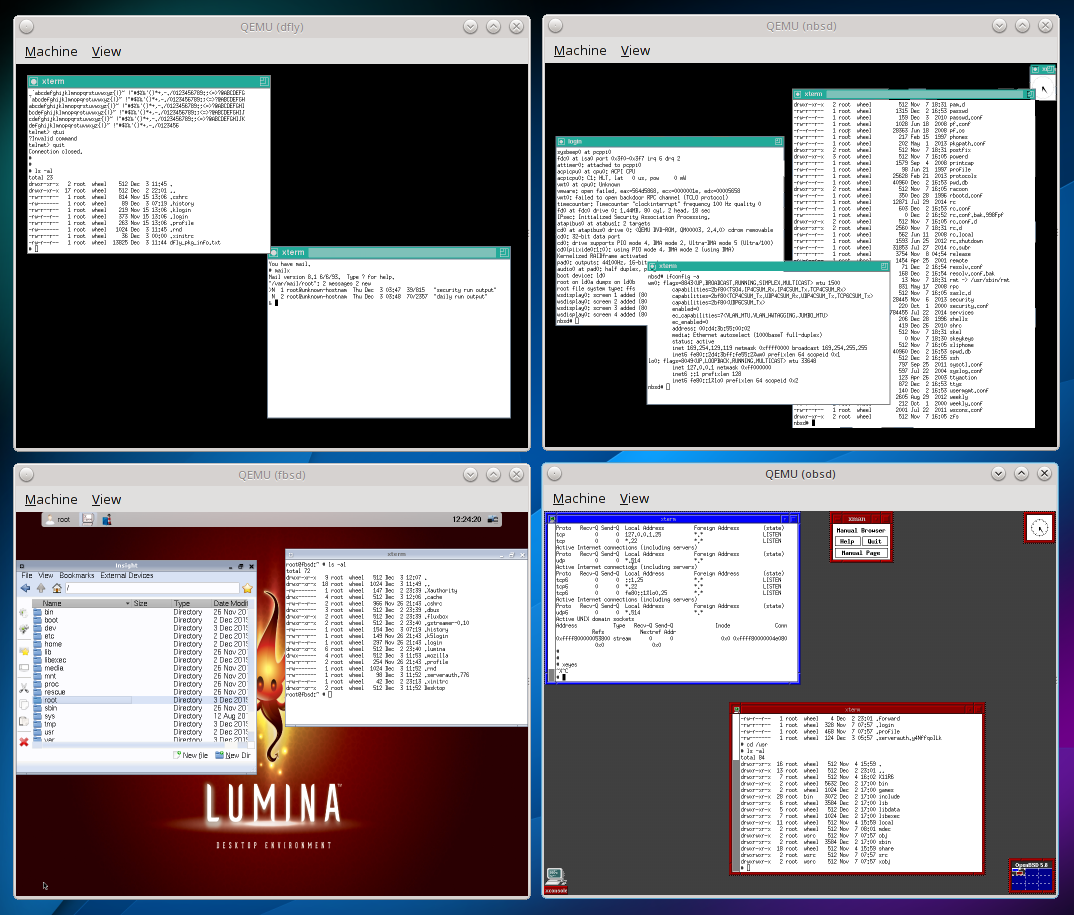 The DVD contents including DVD and booklet.  Bootscreen showing boot selections.  All four BSDs virtual machines running their own GUI.
Note: This edition of the DVD is for the Intel/AMD 64bit architecture, so you will need a 64bit system to use this DVD.  Most modern PCs are now 64bit architectures, so if your computer is fairly recent it should work.*
You can order for postal mail delivery by clicking the link below.  If you would like to download the DVD, complete the same order form, and leave a note in the "Leave a message for us" box and we will send you a link within 24 hours.  Note that the DVD is about 4GB and may impact your download quota if you have one.
We also welcome bulk orders for schools, user groups, and businesses!  Send a note to chair@bsdcertification.org regarding your bulk order needs.
New!
 See the BSDCG Videos YouTube Channel for videos on using the DVD, creating and editing videos and more!  Channel ID:  https://www.youtube.com/channel/UCuYTHK0hzn1P-M2nV_tDOtA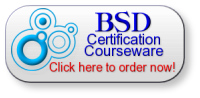 DVD Contents
FreeBSD 11.0-p1, including selected packages for graphical use
NetBSD 7.0.1
OpenBSD 6.0
DragonFly BSD 4.6
BSDA Exam Objectives (pdf)
BSDA Command Reference (pdf)
Psychometrics Explained (pdf)
BSDA Task Analysis Survey Report (pdf)
BSD Usage Survey Report (pdf)
BSDA Test Delivery Survey Report (pdf)
BSDP Job Task Analysis Survey Report (pdf)
BSDP Certification Requirements (pdf)
FreeBSD Handbook (pdf)
FreeBSD FAQ (pdf)
NetBSD Guide (pdf)
DragonFly BSD Handbook (pdf)
pkgsrc Guide (pdf)
OpenBSD FAQ (pdf)
OpenBSD PF FAQ (pdf)
How to Create a Study Plan (pdf)
Tips on how to install each operating system in a virtual environment (booklet insert)